Prevention & Intervention Strategies
Since 2011, Present Age Ministries, a NC nonprofit, has dedicated its staff and resources to address prevention and intervention strategies for children impacted by human trafficking. Our model offers an approach that provides straight forward information to youth about the facts around human trafficking, as well as a prevention-focused intervention that addresses many of the underlying issues that influence children and youth who become human trafficking victims.
A study in Minnesota showed that a benefit-cost analysis of providing preventative and early intervention methods could be quantified at $34 to $1. For every $1 we spend on preventative measures for young adolescent females, at risk for sexual abuse/trafficking, we will save taxpayers $34 (due to increase costs for legal, social health, medical cost, etc.). (Early Intervention to Avoid Sex Trading and Trafficking of Minnesota's Female Youth: A Benefit-Cost Analysis, Minnesota Indian Women's Resource Center, 2012).
If you are interested in having our staff come and speak to your students (classroom, assembly, club, etc), contact us today and someone from our prevention team will respond.
Here are objectives for prevention programs: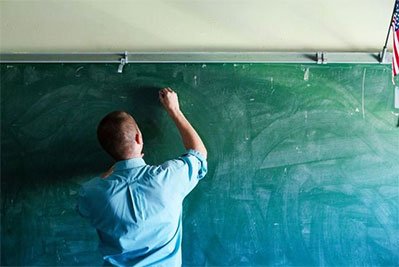 Apply risk reduction behavior to protect myself and others
Understand the benefits of abstinence
Embracing and understanding diversity
Learn to identify healthy and unhealthy relationships
Understand the importance of personal responsibility/boundaries
Child Abuse Prevention Curriculum for Elementary School Age
A Child's Choice is an age-appropriate child abuse prevention curriculum for K-5th grade students. The content is interactive and builds upon the skills learned in previous years. The content includes stories, activities, and
discussions that focus on teaching a child what boundaries are, how to establish them, and healthy response when boundaries have been crossed.
Age-appropriate definitions of appropriate vs. inappropriate touch
Identifying the uncomfortable feelings and how to speak out about those
Learning how to say NO and be able to get away from bad situations
Identifying safe adults
Reinforce the concept that our bodies are to be respected and to establish boundaries
To provide lesson plans for teachers that are easy to facilitate and relevant.
To focus on safety, rather than on sexuality.
Human Trafficking Prevention Curriculum for Middle School Age
We offer lessons that exceed the NC State Senate Bill 279 requirements for Human Trafficking education in the 7th and 8th-grade health curriculum. Each lesson includes videos, interactive learning, and real-life stories and scenarios. Students are also given takeaways including how to access the national hotline. The lessons can be done in two 45 minutes sessions, one 90 minute session, or modified to fit your needs.
Define Exploitation and Trafficking

Identify Common Risk Factors

Learning common Warning Signs and vulnerabilities

Outline the Effects on a victim (Physical, Emotional, Intellectual, Relational & Spiritual)

Outline influence of internet, social media, past abuse, cultural influence, and pornography
Intervention Curriculum for At-Risk Female Adolescents
"Discovering Your Value" (DYV) is an interactive 8-week  curriculum that addresses the cultural devaluation of women. The 8-week curriculum was created for female minors identified as high-risk for exploitation. We are able to promote healthy boundaries and identification of barriers. With no more than 10 participants in a group, each lesson addresses topics such as relationships, self-image, cultural influences, sexual integrity, and more. 
Increase self respect

Develop decision making skills

Develop healthy boundaries

Increase capacity to set goals for future

Reduce the influence of unaddressed trauma

Increase awareness of community resources.
RESOURCES FOR PARENTS & CAREGIVERS
PARENT RESOURCES for k-5th Grade
PARENT RESOURCES for 6th-12th Grade
PRAYER GUIDEs & resources